Readers who don't know or understand my writing over the last decade at the greenYgrey, fmpoetry and here might think I don't like Guns N' Roses, and especially Duff McKagan, after my last blog post cited some criticisms. However, they will have missed the point, and one of my biggest motivations in my writing: that everything is criticisable, including your biggest heroes.
Kill Your Idols: Just Be Open to Criticising Them Really
In fact, I'm following the advice of Guns N' Roses, or Axl at least, as he once wore a t-shirt with Kill Your Idols (metaphorically, I'm pretty sure, as it featured Jesus on, who's not around any more; I think Axl's a Christian too, as he wears big crosses now!) on; a punk message I'm sure Duff will understand, and probably support.
I'm also probably influenced by my decade in university, when I was taught to look at issues from all angles.
I was always a bit of a contrary rebel anyway. I was at a young impressionable age when punk started, followed by Pink Floyd's The Wall, then a full on Metal and Rock headbanger, so I don't know if it was nature or nurture.
Unfortunately, Western culture seems to be less open now, partly because of political correctness (somebody's very offended about everything), and partly because of the openness of social media leading to more crassness and less eloquence, volume rather than quality, therefore making more censorship seem reasonable (I accept that some people may think the same about me; and that I could also sound snobby writing that!)
Duff's My Closest Guns N' Roses Life Comparison
Out of the three autobiographies I read, I think Duff was my most comparable life, as he went to university and took up endurance sports to escape the excesses of the rock n' roll life, or at least to give him another dimension to his life. Duff has also been working as a journalist, and he and his wife have also been supporting animal welfare issues.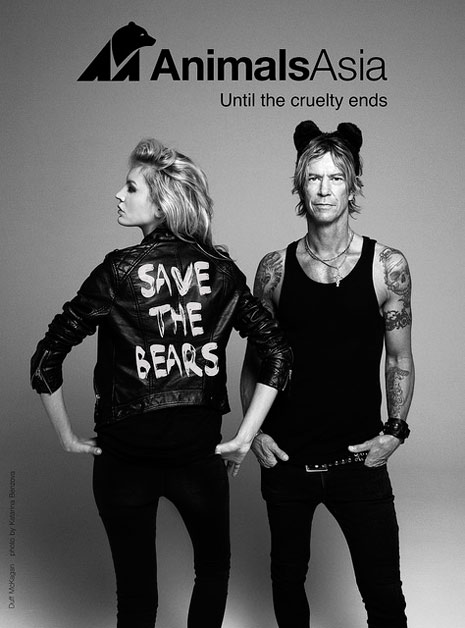 Of course, our lives are not equal or comparable really, as he's one of the stars of Guns N' Roses and I'm one of the fans, and that's the way it's always been; and always will be as far as I'm concerned.
Dreams do Happen, but so do Nightmares
While it may appear I have an Eminem 'Stan' relationship to Guns and other stars, I'm completely in touch with reality; but try not to let it box me in. Lars Ulrich of Metallica fame was a fan who did travel to California (from Denmark) chasing the rock n' metal dream, and it worked for him!
I've written several books since becoming a Doctor of Philosophy, achieving my initial ambition to be published (against those who want to make me a failure), and had a little success (for the nice people who want me to be humble), but I know my place in rock n' metal music is just as a long-term and not very fanatical headbanger.
Lars Ulrich went to the right place at the right time. Music and writing are both struggling now, due to the internet, but there are still opportunities, and I'm still doing it… because I love writing, and especially writing about things I love, such as rock n' metal, and its culture of freedom, openness, escape and dreams…