Akureyri is the second biggest population city in Iceland, but the greenYgrey and fellow travellers didn't make it to the north in XaW Files: Beyond Humanity. Then I didn't make it when I went to Iceland in January. I thought about it, but the winter bus service was more expensive than comprehensive, and it was quite a long way to Akureyri from Reykjavik.
Thor v Wolfsburg
Then it was a bittersweet (greenYgrey bitterYsweet) moment last week when I saw Wolfsburg women had beaten Akureyri's Thor ladies 1-0, with none other than Pernille Harder scoring the winner!
At least you've now made it to a special Akureyri 3, and by way of consolation, I would like to suggest a song for you when returning from your next football trip: adapting It's a Long Way to Tipperary to Akureyri. I don't think it will outdo the thunder clap, but maybe it could be an accompaniment.
Mark Knopfler Back on The Road
Talking of special threes, I've got another two relevant stories to make this a triptych trilogy thingy! Similar to my 31st anniversary blending of Jack Kerouac's On The Road with The Talking Heads' Road to Nowhere, Mark Knopfler's new album is called Down The Road Wherever, with travel a metaphor for his music, as explained in this Louder Sound article. Moreover, it also has a great greenYgrey road to the horizon image: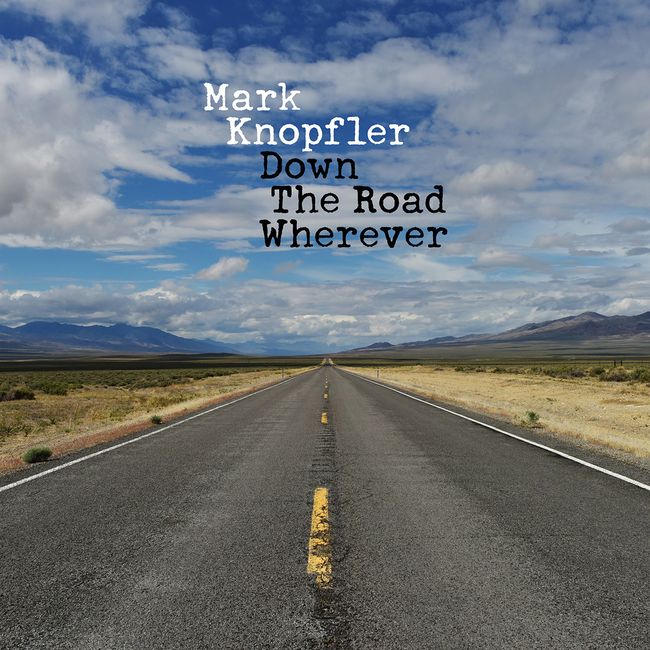 The photo could be Iceland, but is probably towards the wild west of the USA.
I also heard Still Corners' The Trip for the first time today, and really liked it, reminding me of Mazzy Starr. It also has a nice POP (PinkyOrangePurple) celestial object in the cover picture… and a greenYgrey car in the foreground!
Risking making this blog post a quartet, I went back on the road last week, for a couple of hours each way at least, for a nice journey to my gYg of the year, as described in sister site fmpoetry.